Microfluidic consultancy specialized in biological applications
•    Custom Organ on chip platforms
•    Cell culture platforms
•    Biology lab instrumentation
•    OEM and ODM for the life science industry
We will help you walk the path from idea to mass production
Idea
We are a multidisciplinary team with more than 15 years of experience in the field of microtechnologies, microfluidics and cell culture. We work in close collaboration with the customer to identify the application needs and translate them into specifications of the microfluidic device.
Design
We help you streamline your previous designs and prepare them for mass production. Our team generates 2D and 3D renders of the new design and produce the first proves of concept with different materials before prototyping the full device.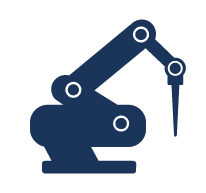 Prototype
We manufacture high resolution prototypes in short deadlines to identify design improvement points. We can make short runs of your devices for using We have the wide variety prototyping tools and materials at our disposal.
Validation
We can perform microfluidic tests and biological validations in our facilities. Validation processed that require of the biological tests that are not feasible in our facilities will be performed in collaboration with the AMB Group of the University of Zaragoza.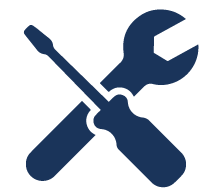 Industrialization
Once the prototype has been validated, we are ready to take your prototype to mass production using thermoplastic injection or micromachining. We can assist you in the mold design, injection parameter optimization and take care of all the services you might need afterwards: injection, assembly, sterilization and packaging.
Ask for info
If you want to know more information about our services or want to request any of these, please contact us through our contact form and we will be happy to answer all your questions. 
Beonchip´s facilities and capabilities:
Beonchip offers a microlithography service including design and fabrication of microscale devices in different material such as SU8, PDMS and polymers:
Photolitography processes (class 100)
Surface functionalization and plasma etching
  SU8 molding for replication (for PDMS devices)
 Adhesive and thermal lamination technologies
Our cutting edge laser-based 3D printing equipment allows us to prototype your design in hours with micrometric resolution. This innovative technology allows the production of complex microfluidic devices with internal channels or 3D molds for polymer casting. We can create your device using biocompatible resins or other materials of different stiffness, flexibility, melting temperature and color depending on the final application.
Beonchip's staff is proficient designing and prototyping microfluidic devices and biomedical lab equipment parts in a wide variety of materials:
Polyestyrene (PS) is one of the most common materials for cell culture platforms, we offer the possibility of creating biomedical devices and cell culture platforms by plastic injection using this well-known material.
Methacrylate (PMMA) transparent or black to minimize laser reflexions during fluorescence experiments.
Polyethylene terephthalate (PET), transparent only.
Polydimethylsiloxane (PDMS) devices and SU8 molds for 3-dimensional PDMS casting.
Cyclo olefin polymer (COP) and cyclic olefin copolymer (COC) in both transparent and black are our preferred option for plastic injection and laminated microfluidic devices.
Biocompatible resins for 3D printing of various colors, flexibility, stiffness and melting point depending on the application.
Glass, tempered steel, stainless steel, hard iron, aluminum and any plastics carved by precision micromachining.
Micromachining & laser ablation
Micromachining is a very versatile process for the fabrication of molds for plastic injection or the production biomedical equipment pieces. This high precision technology is key for carving micro-cavities and microchannels in injection molds. The material preferred for this process are glass, tempered steel, stainless steel, hard iron, aluminum and any plastics.
Laser ablation:
This technique allows precision carving of plastic materials with a high-quality finish. In fact, due to a minimized thermal effect during the cutting process surfaces prepared by laser ablation are completely burr free.
Once the final design of the device has been validated, our team can help you get it to mass production with the following services:
Injection mold design:
Beonchip uses the latest software for mold development, defining precisely micromachining processes, thread cutting, erosion and surface polishing needed. After mold design, fluid simulations will be run to detect possible issues during injection and avoid errors.
Injection of short runs
The injection of short runs helps the customer reduce costs without compromising the quality of the final product when the expected production is low enough (below …).  We will select cost-effective materials for the mold production, that will reduce its cost and its fabrication time. The final product will be of optimal quality, but the lifespan of the mold will be shorter. After mold design we will optimize the injection parameters to assure compliance with the agreed product specifications and produce the short runs decided by the customer.
Mass production
Long production runs require the use of the most robust materials and finest finishing in the mold´s production. This will assure a long-lasting injection mold capable of producing a high-quality product. Out team has a long experience in the design and production of this molds since all our product portfolio is produced using them. After mold design we will optimize the injection parameters to assure compliance with the agreed product specifications. Finally, we will inject the devices with the volume and recurrence decided by the costumer.
CONTACT US
If you have any questions regarding our services, please use the form bellow
We work daily to create the next generation of in vitro culture platforms.
+34 655 161 691
CEMINEM-Campus Río Ebro
Zaragoza