Beonchip S. L. was founded in 2016 at the University of Zaragoza by Rosa Monge (PhD in mechanical Engineering), Ignacio Ochoa (specialist and PhD in biology) and Luis Fernández (PhD in microtechnology). Therefore, we have multidisciplinarity in our roots, and our team is proof of that. The collaboration of engineers and biologists has been key to design the most user friendly and accessible organ on chip devices that are true to the physiological environment of the body.
At Beonchip we use cutting edge materials and microfabrication techniques to create the next generation of in vitro testing platforms, allowing the performance of experiments in vitro that were impossible or only possible in vivo before. Therefore, reducing the cost and time span needed for the development of new drugs, cosmetics and chemicals. We firmly believe that more and better in vitro research is needed in order to reduce the ethical and economic burden of an oversized animal research market.
2015 IDEA Award XXII edition. Best product. BEONCHIP Proyecto.
2016 "TRIPLE HELICE" award from the University of Zaragoza.
2016 "Generando Futuro" Award. V Edition. BEONCHIP´s business plan.
2017 Young research talent award given by the newspaper Heraldo de Aragón.
2017 Category "Acción empresarial más innovadora ligada a la universidad" in the 5 days for innovation awards.
2018 Go Health Awards for the project "Medical devices".
2018 Best spin off of the University of Zaragoza. XII Edition AJE Aragón awards.
2018 Richi's Entrepreneurs. 2018 Boston Inmersion Program.
2019 Most innovative company, Campus Iberus award.
Bonafide [EUREKA Eurostars, 2017-2019]:
BONAFIDE has developed, validated and delivered an in vitro human bone-on-chip platform that will simulate bone growth, resorption and remodeling for medium/ high throughput evaluation of drugs (e.g. anti-osteoporosis, nutrients, and biomaterials (e.g. bone cements). The BONAFIDE platform can be directly implemented in the preclinical workflow of companies and consist of a microfluidic chip containing a bone-mimetic matrix and standard operating procedures for human bone culture. BOC is in charge of the design, fabrication and commercialization of the Bone on chip platform. https://www.eurostars-eureka.eu/project/id/10530
SME Instrument phase I [H2020-SMEInst_762315_B-On-Chip, EU]:
Organ on chips can be defined as micro-sized artificial organs and can revolutionize drug development. Now, in the B-On-Chip project we seek bringing to the market the first compact, fully automated and easy-to-use device to link multiple organs-on-chip, enabling the so called body-on-chip experiments. The use of B-On-Chip by the Pharma industry in new drug discovery, has the potential to slash the use of laboratory animals in drug testing. Furthermore, the more realistic data offered by B-On-Chip will accelerate drug development and allow researchers to carry out experiments too risky for human volunteers. Moreover, by linking different "organ-on-chips" together, it will be possible to study how reactions in one organ affect another. B-On-Chip will offer the most accurate data on new drug efficiency, security, toxicity in a fast, automatic and reliable way, with the breakthrough advantage of being able to offer these results in in vitro experiments. https://cordis.europa.eu/project/id/762315/es
PRIME [H2020-FETOpen, 2019-2023]:
Will use recently introduced 4D printing of liquid crystal elastomers for the direct implementation and integration of light-actuated valves and pumps in a microfluidic chip. Inkjet printing will produce new ultra sensitive and selective sensors embedded in the chip and readable with light. The final device will be remotely addressed and read using simple photonic elements that can be integrated in compact, portable and cheap operation & read devices. PRIME goes beyond the state-of-the-art generating a robust platform to create a new generation of active, tubeless and contactless microfluidic chips effectively changing the currently established paradigm. https://www.project-prime.eu/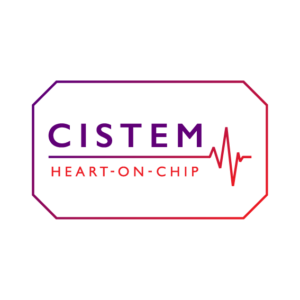 CISTEM CISTEM [H2020-MSC-RISE, 2018-2021]:
uses microfluidic technology-based "organs-on-a-chip" to investigate rare disease mechanisms and testing new drug and treatment due to their ability to mimic tailored micro-environment architecture inspired by organ-level functions in vivo. However, due to the variability in rare disease mechanisms from one patient to another, organ on chip technology needs to be more precise and to convey towards personalized medicine. The human-induced pluripotent stem cells (iPSCs) have a strong potential in engineering organ-on-a-chip since they are derived in a patient-matched manner which makes them a superb source to construct human models for personalized drug screening as well as for understanding patient-specific fundamentals of diseases. BOC is the manufacturer for the heart-on-a-chip platform. https://www.project-prime.eu/

Neotec: Design and commercialization of Organ on Chip devices:
Competitive grant that supports young startups in the development of their business plan.
El proyecto DISEÑO Y COMERCIALIZACIÓN DE DISPOSITIVOS ORGAN ON A CHIP está subvencionado por el CDTI.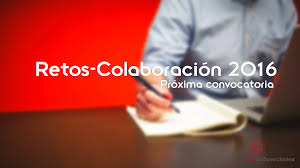 Retos colaboración 2016:
Development of an organ preservation system that preserves the organ in functioning conditions. This allows not only to preserve the organs longer in optimal conditions, but also to determine the viability of the organ after the transplant, monitor the metabolic parameters of the organ during the preservation process and even adjust them. https://www.itainnova.es/blog/proyectos-financiacion-publica/prenomon/
CONTACT US
If you want to know more regarding how to use our products or have any questions regarding our services, please use the next link
We work daily to create the next generation of in vitro culture platforms.
+34 655 161 691
CEMINEM-Campus Río Ebro
Zaragoza