SP Series: Smart syringe pumps
SP series are high-end syringe pumps designed for Organ on chip applications in collaboration with DK infusetek. SP systems consits of one single controller that is capable to control up to 8 independent syringe pumps simultaneusly (Only one communication cable per syringe). These syringe pumps can be operated independently in infusion, withdrawal, infusion/withdrawal mode and the state of every sirige is displayed constantly in the controller. In addition, the SP series offer the possibility of programing all the connected syringes to have them change operating value automatically, which is very useful for applying flowrate ramps to a cell culture avoiding detaching the cells during the first steps of perfusion. The controllers interface is displayed in a robust 7″ touch screen of industrial grade and can be modified either from the equipment itself or from a PC thanks to the RS232/RS485 port. SP systems also offer a smart syringe calibration protocol and a fast forward/backward function for rapid cleaning of the fluidic system/loading of the syringe. The controller and syringe units can be purchased independently or in a kit of controller + 1, 2 or 4 syringes.
Main features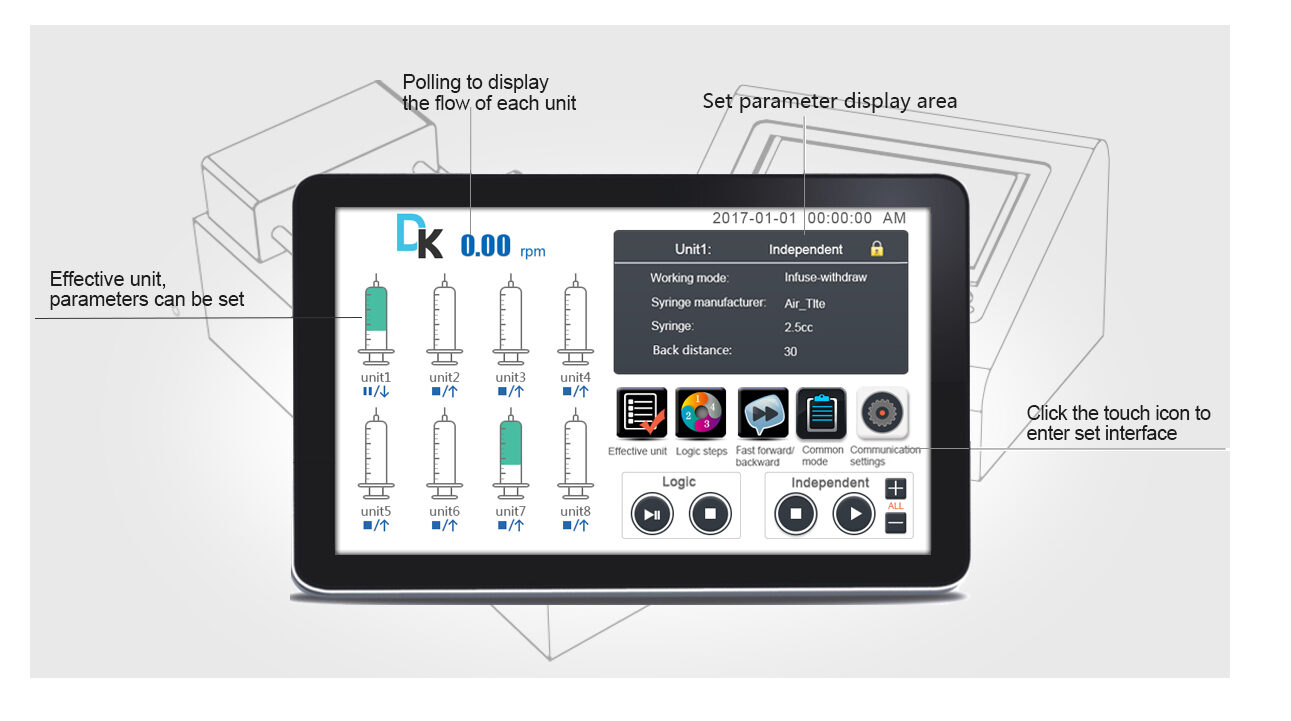 Technical Specifications
Compatible syringes
We work daily to create the next generation of in vitro culture platforms.
+34 655 161 691
CEMINEM-Campus Río Ebro
Zaragoza